Congrats to Mark Ho on receiving his PhD!
Congratulations to Mark Ho on successfully defending his graduate work and completing his PhD in Cognitive Science.
To send him off to his next adventure, being a postdoctoral researcher at UC Berkeley with Tom Griffiths and Sanjit Seshia, the Austerweil Lab presented him with a companion to send him off to the west coast.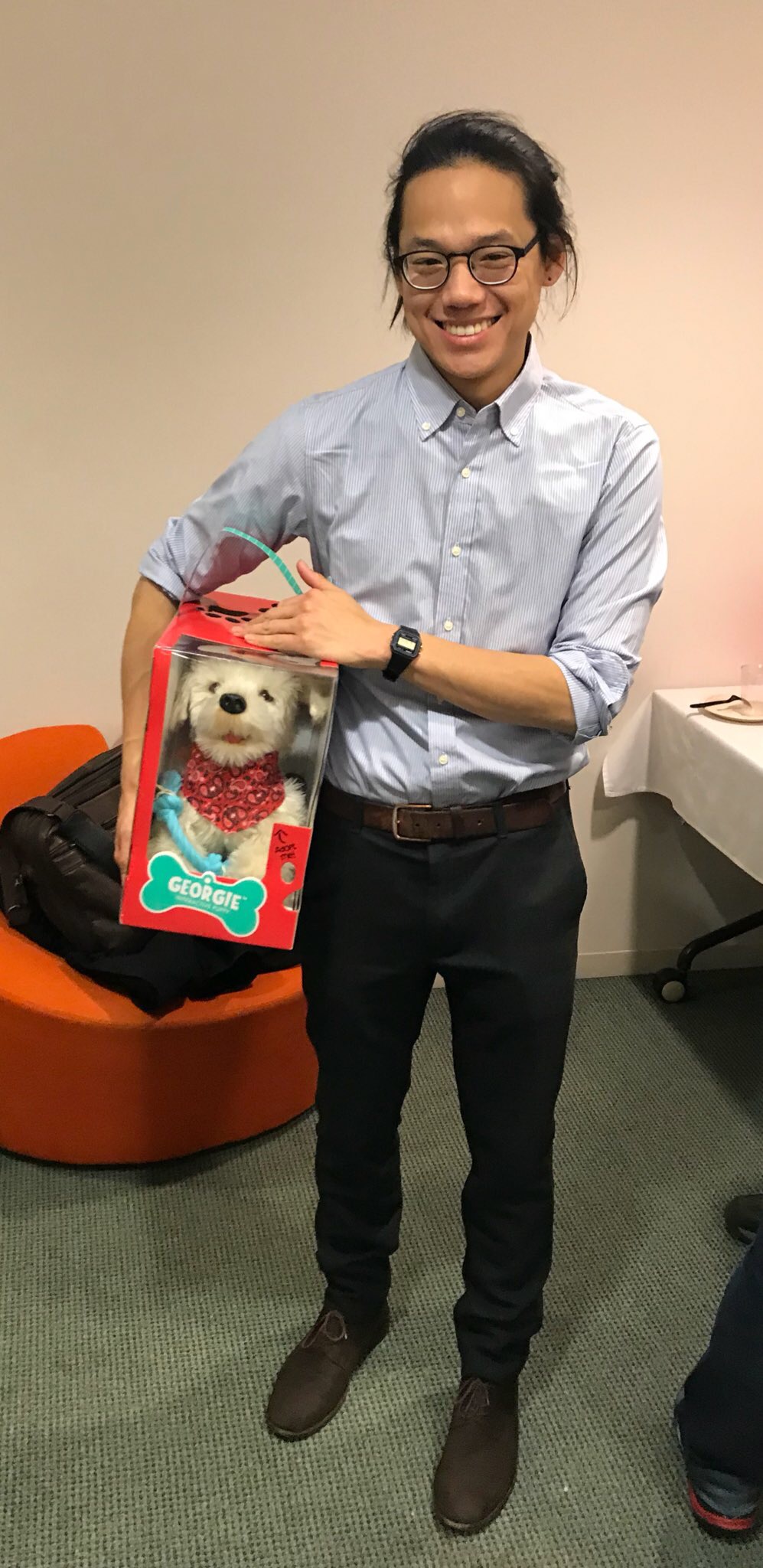 They seem to get along great. We wish them well!